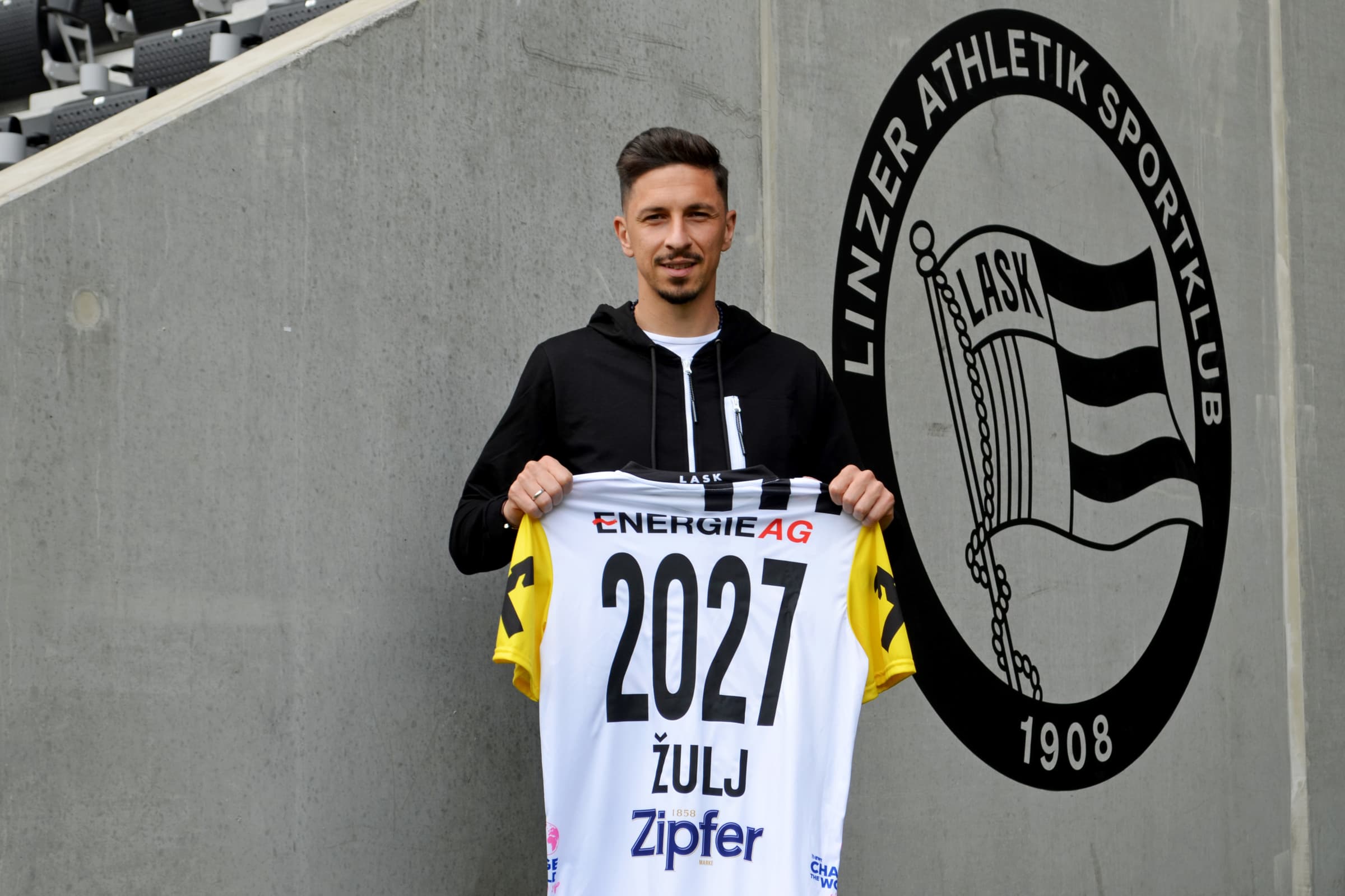 5/26/2023
MAKE IT THREE: ROBERT ZULJ IS ALSO EXTENDING HIS CONTRACT UNTIL 2027
All good things come in threes: After René Renner (2026) and Sascha Horvath (2027), offensive force Robert Zulj has completed the hat-trick of extensions. The 31-year-old signs a four-year contract until 2027.
In July of last year, the native of Upper Austria moved to Linz and signed with LASK until 2025. After an extremely successful premiere season in black and white, in which he contributed 15 scorer points (12 goals, 3 assists) in 28 matches, Robert Zulj now commits long-term to the athletes and signs a contract until 2027. Notably, his flawless hat-trick against WAC in the 14th round, which the number 10 of LASK had already scored after 23 minutes, was the third-fastest hat-trick in Bundesliga history.
"My clear goal was to have a successful season with LASK and to help lead the club back into the Europa League. We achieved that, but we are far from finished. Therefore, I am very pleased that I will also be able to play for the club in the coming years," comments Robert Zulj on his contract extension.

VUJANOVIC'S TENTH HAT-TRICK
"Robert immediately showed us his high quality after his move to us. He is a true mentality and team player and extremely important for the team - both on and off the pitch. We are very pleased that we were able to extend the contracts of three key players, him, René Renner, and Sascha Horvath," says Radovan Vujanovic about the successful extensions of three core players within a day. In his time as a center forward at LASK, the 41-year-old scored nine hat-tricks - as sports director, he has now followed with the tenth triple pack.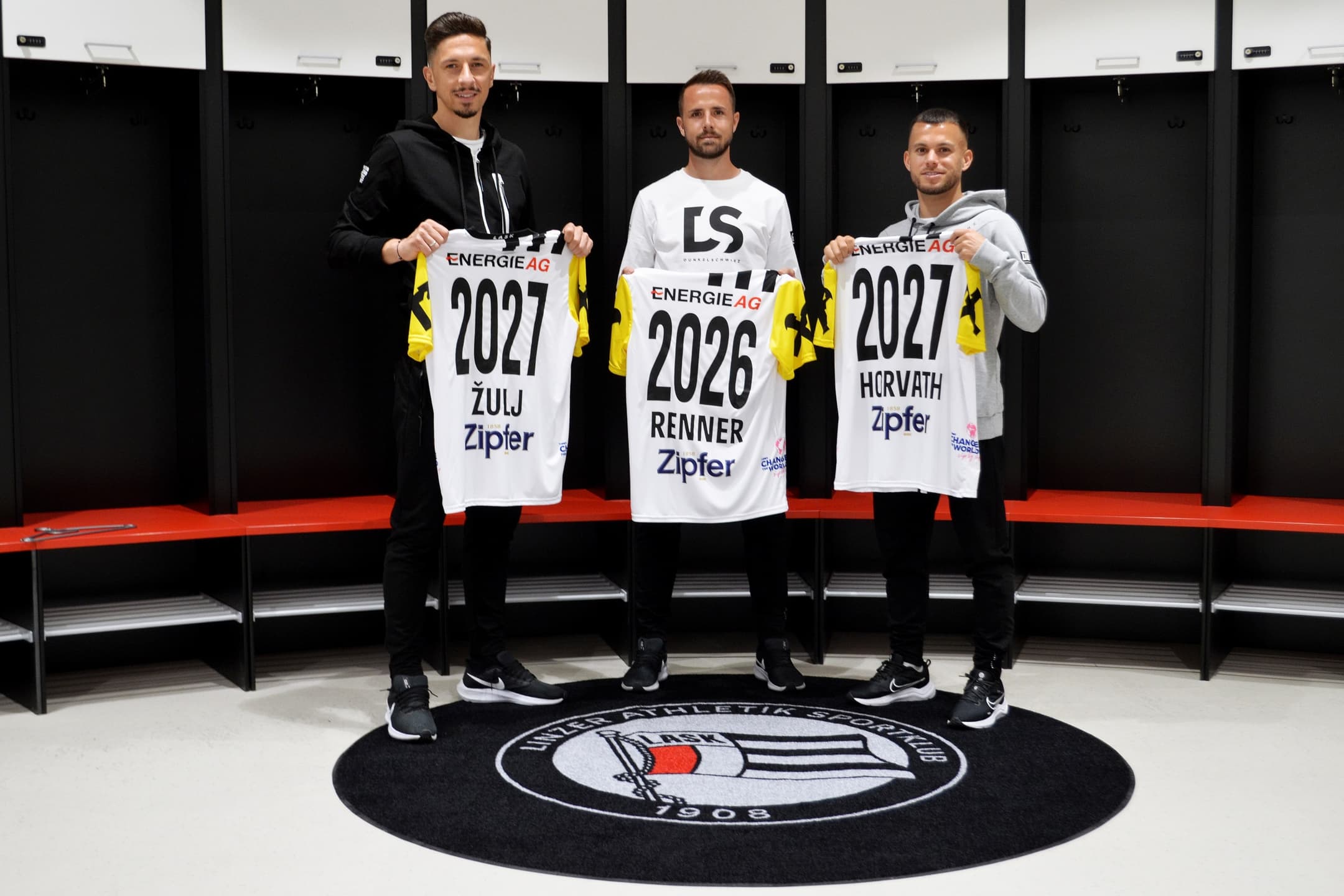 Robert Zulj, René Renner, and Sascha Horvath (from left to right) extended their contracts with LASK.