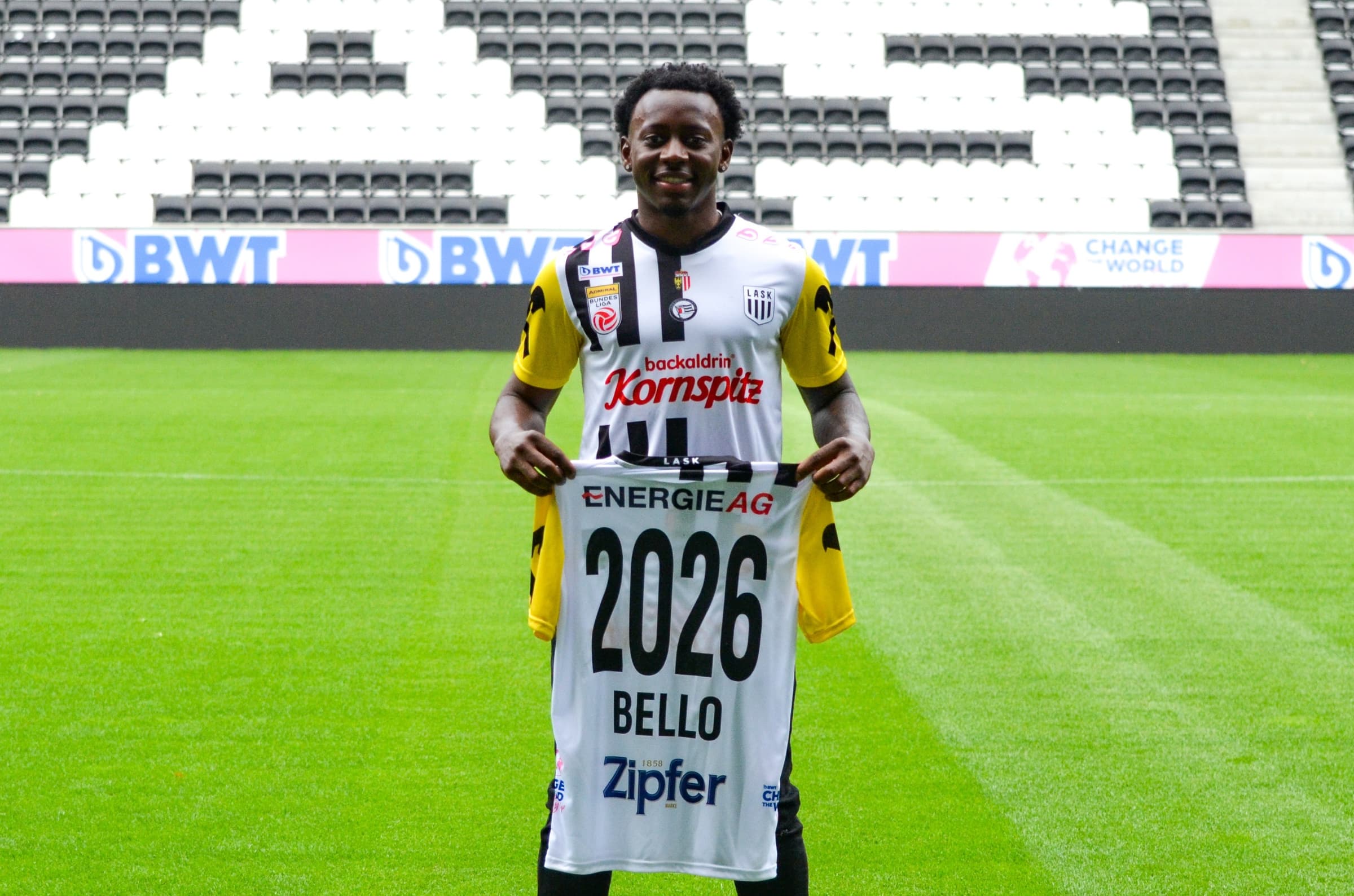 7/14/2023
LASK signs USMNT player George Bello
The 21-year-old will now strengthen the defense of the Black and Whites. Just like Andrés Andrade, George Bello is also making the move from Arminia Bielefeld to LASK and has signed a contract until the summer of 2026.
One day before the official kickoff event, LASK presents another new addition. George Bello is making the switch from the Bielefelder Alm to the Raiffeisen Arena at Linzer Froschberg. Despite his young age, the left-back already has a lot of experience under his belt. He made the jump to the MLS team from the Atlanta academy and made 50 appearances there. In January 2022, the left-footed player, born in Abuja, then moved to the former Bundesliga team Arminia Bielefeld. After 10 appearances in the Bundesliga and 21 games in the 2. Bundesliga, he now makes the leap to the Black and Whites. Bello has already made seven appearances for the US national team.

"I want to contribute to our success"
"With George Bello, we have secured a very exciting player on a free transfer. His outstanding speed and technical abilities make him a perfect fit for our requirements. He has already gained a lot of experience at a young age and has also proven his skills in the German Bundesliga," said Radovan Vujanovic, sporting director at LASK, about the next new signing.
US boy George Bello is already looking forward to his new team: "LASK has made a great effort to sign me, and from the beginning, I felt that something big is being created here. The playing philosophy presented to me fits very well with my strengths, and I want to contribute to our national and international success together."
During his adjustment in Linz, returnee Andrès Andrade can help him, as they recently played together at Bielefeld.