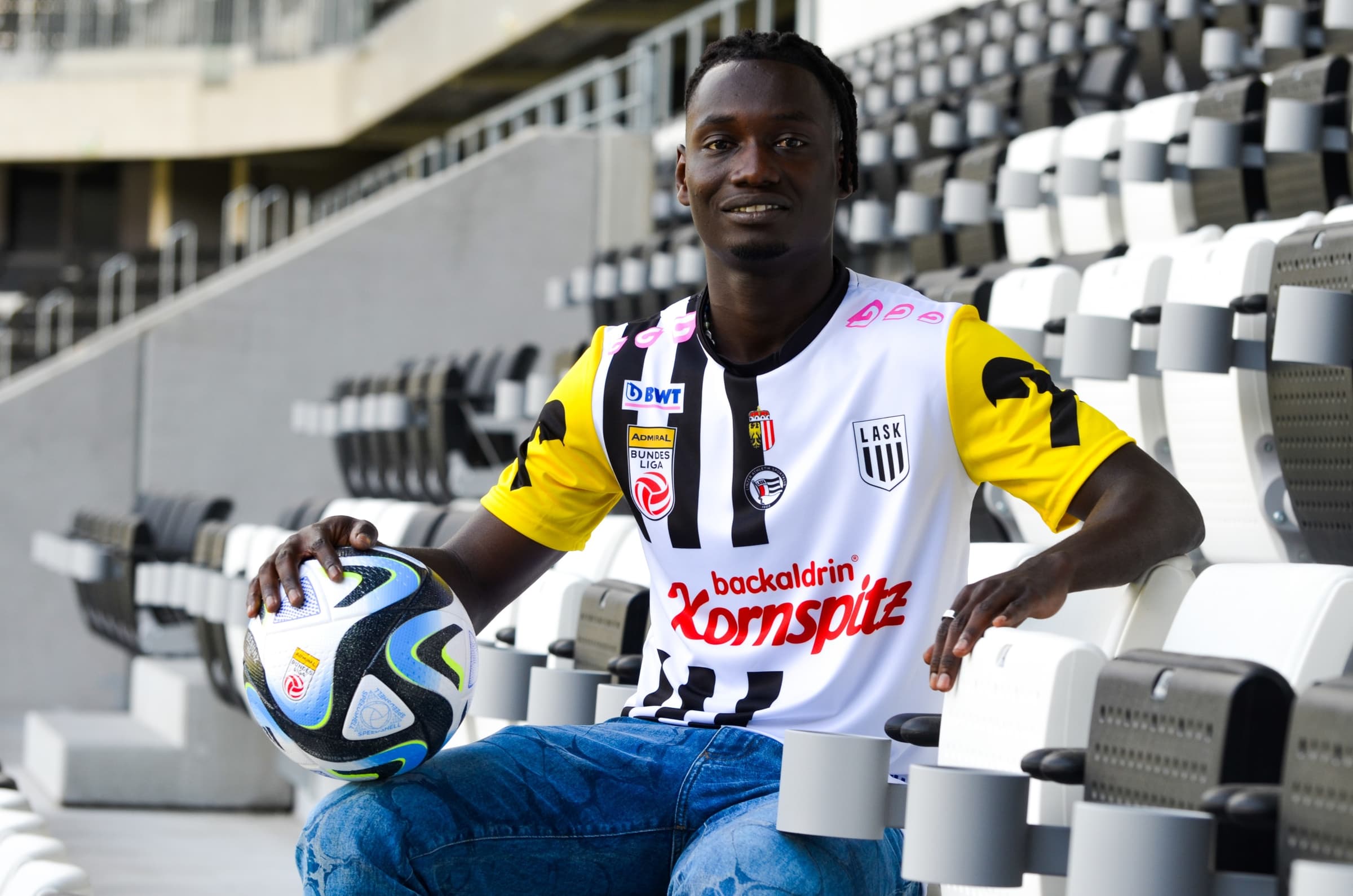 7/7/2023
Welcome, Ebrima Darboe!
Ebrima Darboe will join LASK from Italian top club AS Roma. The 22-year-old central midfielder from Gambia has been playing for the Giallorossi since 2021. Now he will be joining LASK on loan for one year.
LASK strengthens its midfield with a top talent from the Italian elite club AS Roma. The man in question is Ebrima Darboe, who will wear the black and white jersey from now on. The story of the 22-year-old is quite remarkable: At the age of 14, Ebrima Darboe fled from his home country Gambia to Libya and then to Italy, where he initially played for the small club Young Rieti. In 2019, scouts from Roma discovered him and brought him into the youth system of the Giallorossi.
From 2019 to 2021, Ebrima Darboe made 51 appearances for Roma's U19 team and he made his professional debut in Serie A in May 2021. His second professional appearance took him to the big stage: He played for 60 minutes in the 3-2 victory against Manchester United in the UEFA Europa League semi-final second leg. Almost a year ago, a cruciate ligament injury sidelined him for some time, but Ebrima Darboe returned to Roma's training sessions during spring 2023. The 22-year-old has earned eleven caps for the Gambian national team so far.
"Award for the club"
Now, the 22-year-old will continue his career north of the Alps and join LASK on loan. "The fact that we were able to bring Ebrima to LASK is an award for the development of our club. Having a Roma player among our ranks is something special. He is an excellent technician, and I'm already looking forward to seeing him in the LASK jersey," says Radovan Vujanovic, CEO Sports at LASK.

"
The fact that we were able to bring Ebrima to LASK is an award for the development of our club.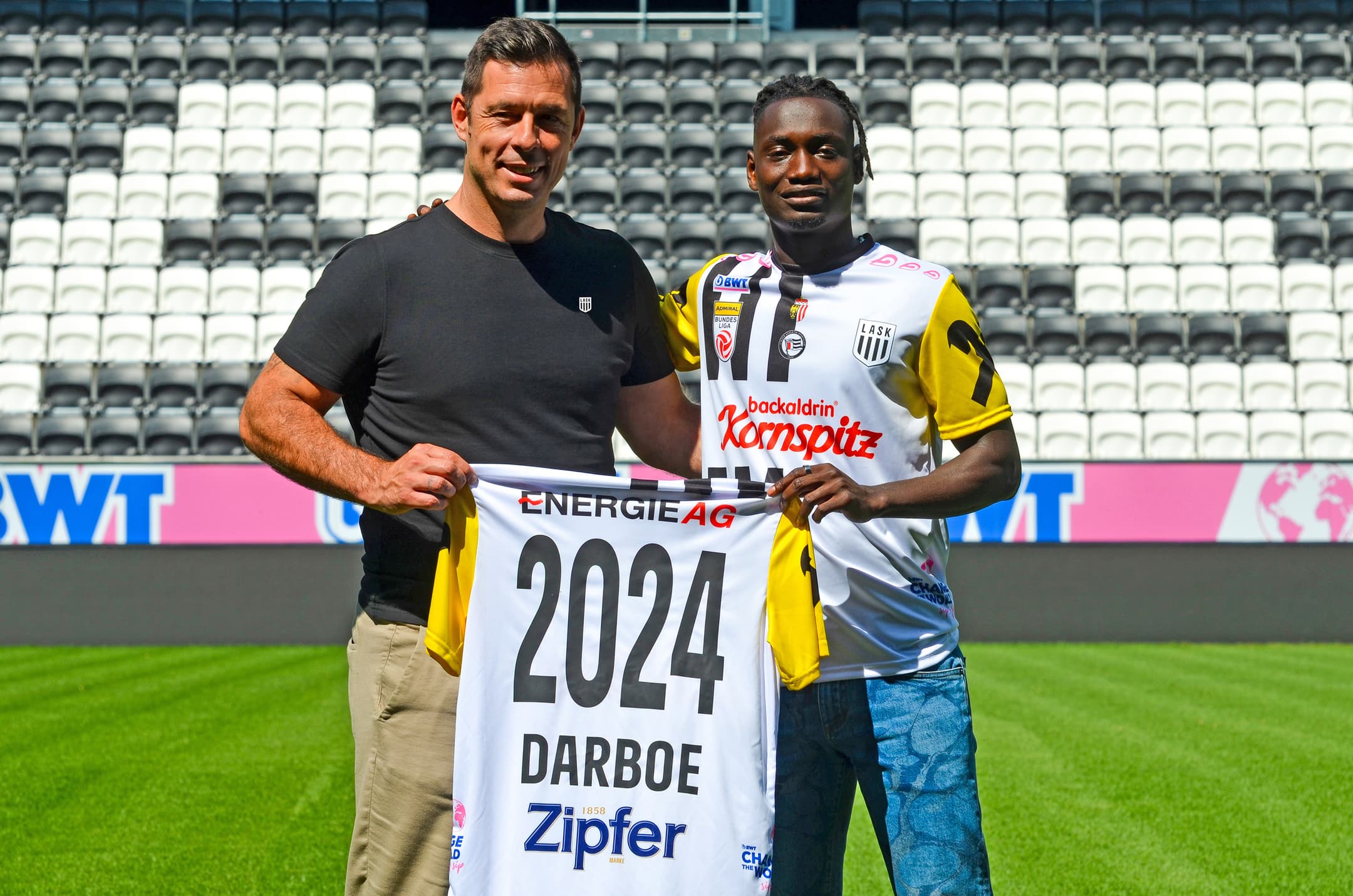 Ebrima Darboe already set foot into the Raiffeisen Arena on his first day at LASK.
The newest signing of the Black-and-Whites, Ebrima Darboe, is eagerly anticipating the new season: "LASK is a great challenge for me. I'm excited to get to know a new club, a new league, and a new country. I want to take the next steps in my development here and help the team achieve our goals."