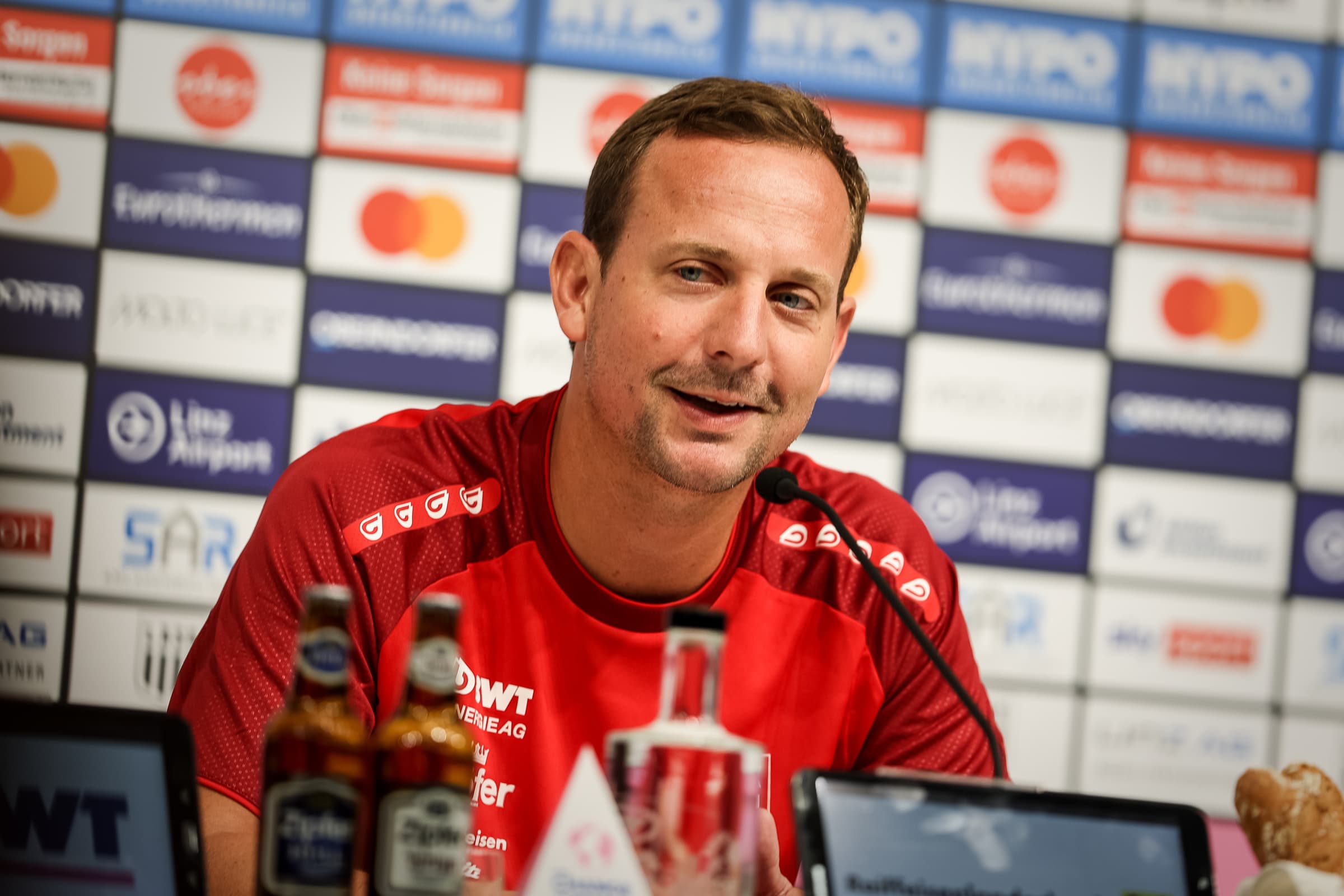 6/23/2023
Start Of Pre Season With Head Coach Thomas Sageder
On Friday afternoon, LASK kicked off their summer preparations with newly appointed head coach Thomas Sageder leading the team's first training session. Alongside Thomas Sageder, there were several new faces both among the players and coaching staff:
After a nearly three-week break, football is finally back at Raiffeisen Arena. LASK began their summer preparations on Friday afternoon, and there were some new faces to be seen. Newly appointed head coach Thomas Sageder called his team onto the field for the first training session at 3:30 p.m. Prior to that, the 39-year-old introduced himself at the opening press conference, saying: "LASK has an incredible force, in the most positive sense, which I felt from the very first day. Everyone at the club is highly motivated, and the Raiffeisen Arena embodies this force. It motivates me immensely, and I'm eager to work with the team."

Radovan Vujanovic, CEO Sports at LASK, also welcomed the new head coach at the opening press conference: "Thomas is a coach who can develop a team in all areas, and he works very well with young players. In his 16 years as a coach, he has gained a lot of experience at various clubs, and I am very excited to enter the new season with him. We have an exciting year ahead with the league, the Austrian cup and European competitions, and I am convinced that Thomas and his team will be up to the task ahead."

Not only head coach Thomas Sageder, but three more members of the Black and White staff made their LASK debut at the training start. New additions include assistant coach Marcel Lücke (31, previously with FC Liefering), assistant coach Clemens Zulehner (31, previously with SV Ried), and athletics coach Christoph Tebel (35, previously with VfL Wolfsburg), who succeeds Jan Kollmann.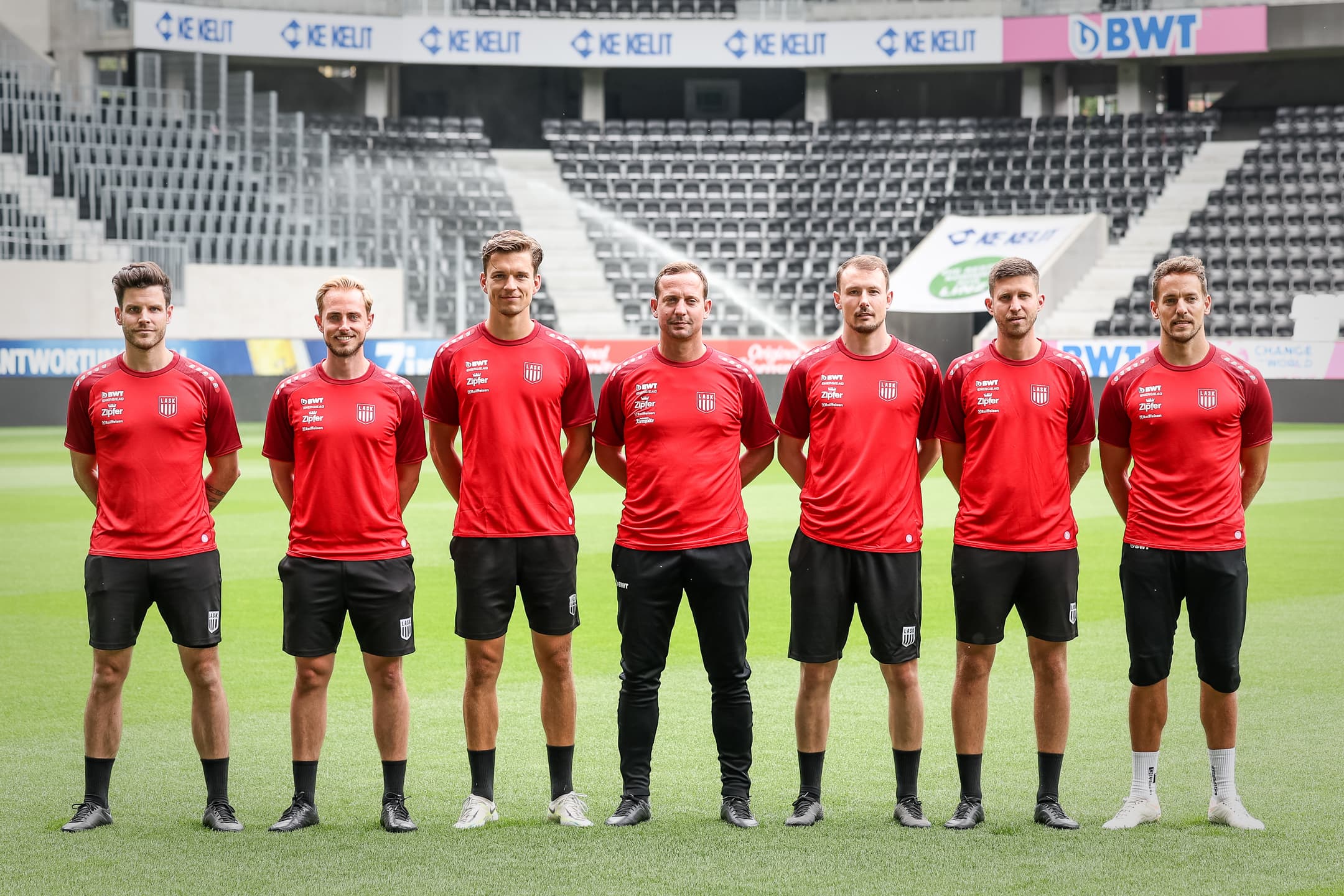 The coaching staff of LASK in 2023/24: Christoph Tebel (athletics coach), Marcel Lücke (assistant coach), Maximilian Ritscher (assistant coach), Thomas Sageder (head coach), Clemens Zulehner (assistant coach), Daniel Rozsa (match analyst) & Philipp Großalber (goalkeeping coach).).
Ba, Ljubic & Siebenhandl Make Training Debut
On the players' side, new signings Sanoussy Ba, Ivan Ljubic, and Jörg Siebenhandl made their training debut, while Andrés Andrade is still on duty with Panama's national team at the CONCACAF Gold Cup. Marin Ljubicic and Keito Nakamura will join the team later after their national team commitments. Also present on Friday were Tobias Anselm, Yannis Letard, and Philipp Wiesinger, who have recovered from their injuries and returned to training. The training squad was completed by loan returnees Husein Balic (SCR Altach), Filip Twardzik (Spartak Trnava), and Efthymios Koulouris (Alanyaspor).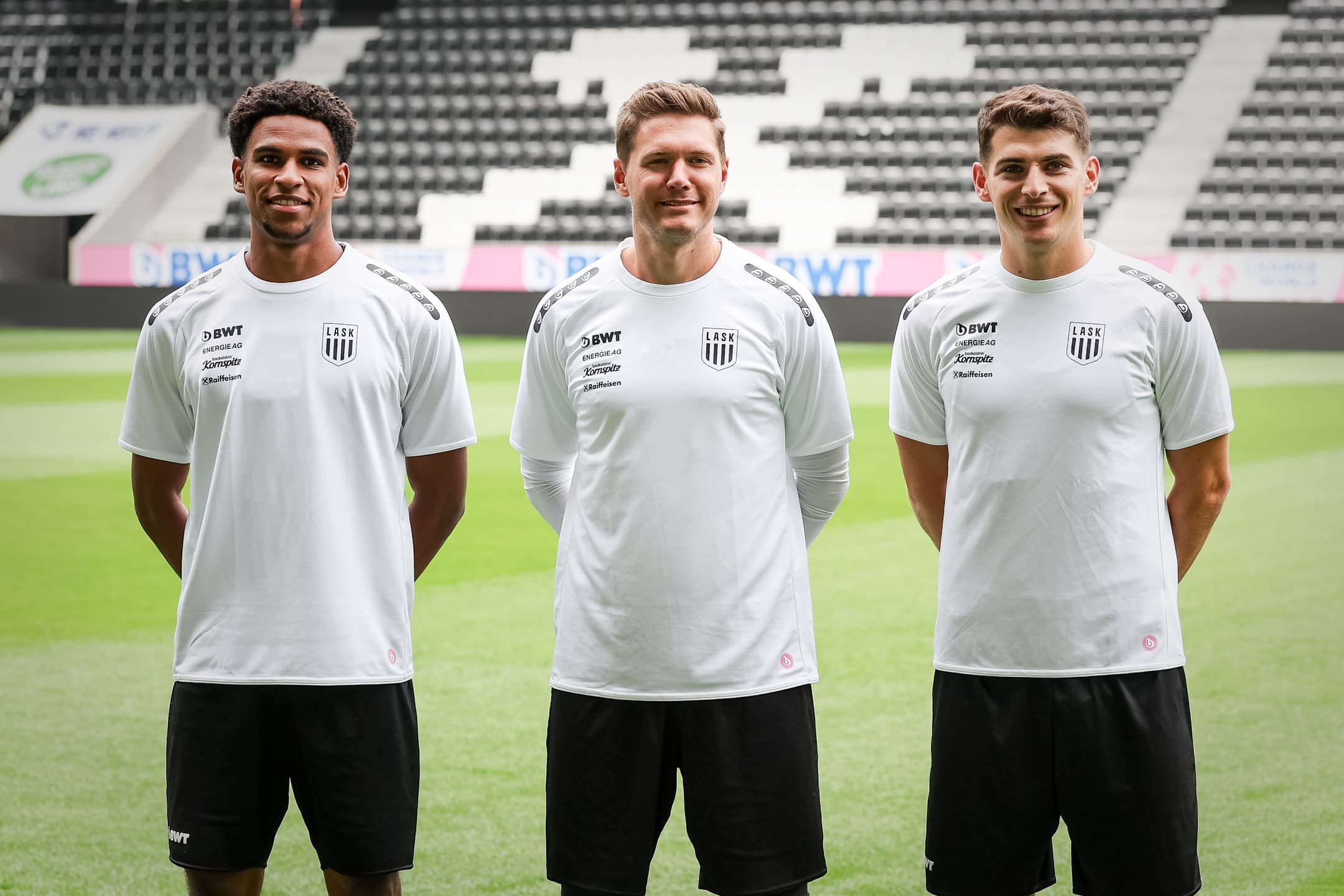 New in Black and White: Wingback Sanoussy Ba, Goalkeeper Jörg Siebenhandl and Midfielder Ivan Ljubic.